BUCS regatta 2016:
As BUCS approached the standard weather forecast loomed and the official statements released from the organising committee - races may be cancelled. Keeping our fingers crossed the forecast would change throughout the week we set about boat loading and finalising transport plans. Thankfully, as we scraped the ice off the van on Saturday morning, it was cold but the wind was at bay. The athletes arrived bright and early and set to their time trials. Saturday saw some great racing. Beginner women Isobel Haig and Anastasia Pywell placed 2 nd and 4th in the time trial going on to compete in a fantastic final. Isobel took an early lead and maintained her position, whilst Ana had a fight right to the line with a Bristol University sculler leading to a Birmingham 1 2 onto the medal pontoon. A great start to the BUCS weekend.
UBBC at GB Trials
Fantastic Fours Head Result for UBBC Men
University of Birmingham Success at Bristol Head!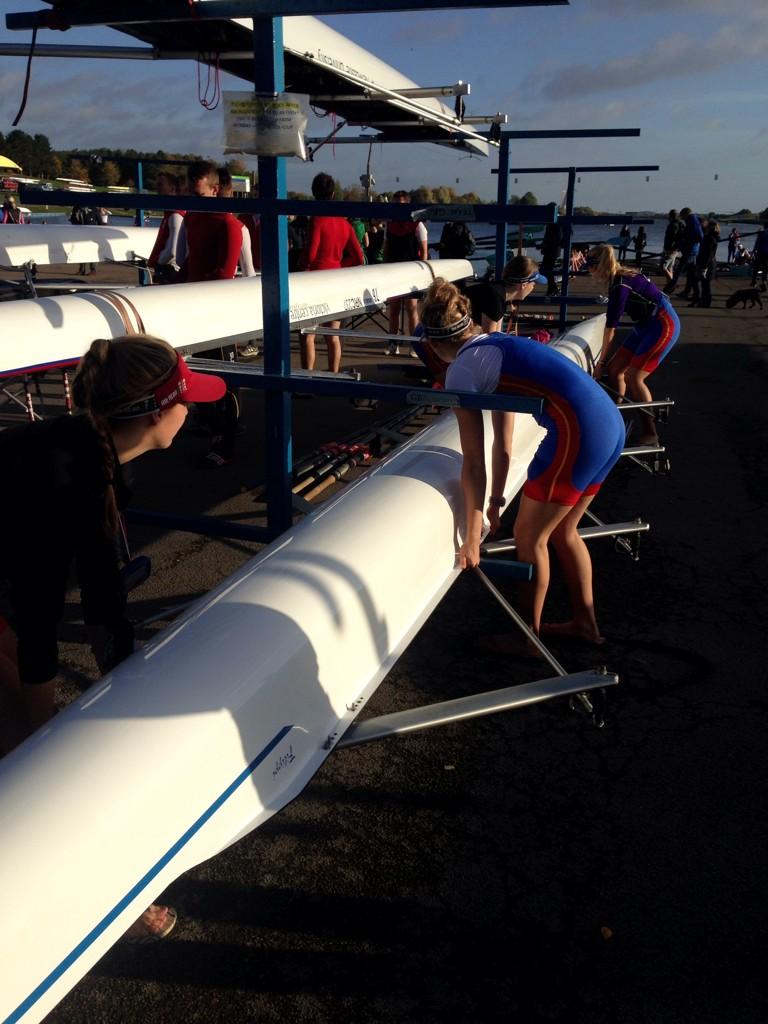 The Women's Quad have taken on the best in the Country in a windy Nottingham Weekend