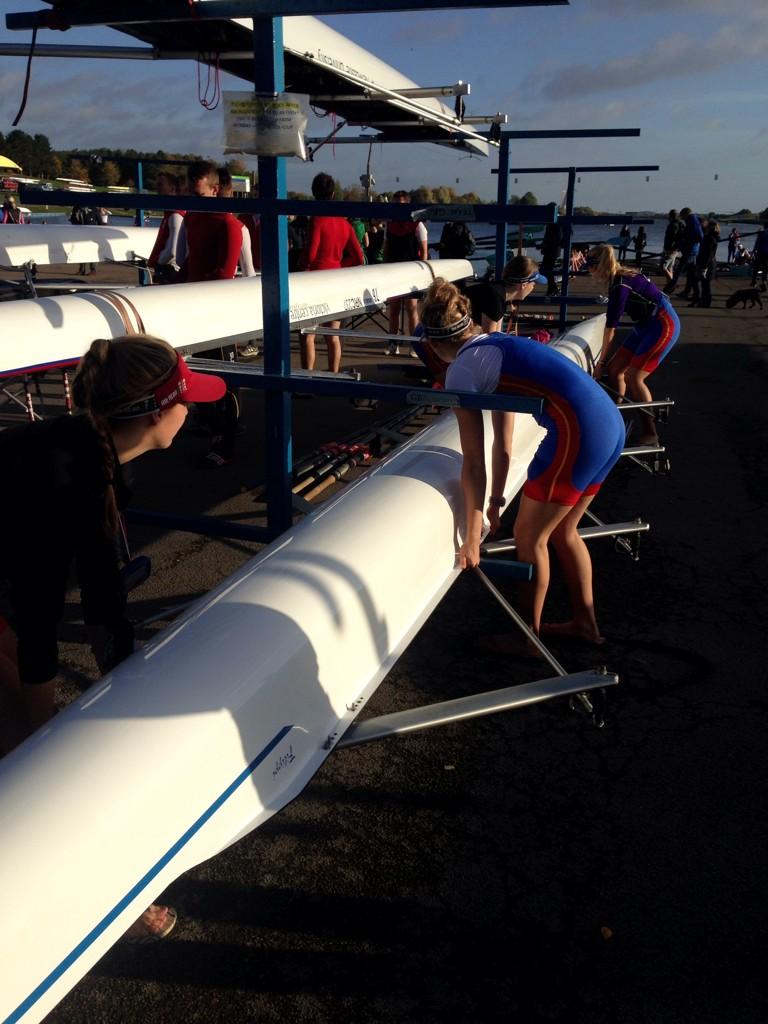 The Women's Quad have taken on the best in the Country in a windy Nottingham Weekend
The quad containing Vicki Williams, Grace Whelan, Lotte Morris and Jess Brittain raced the U23 W4X competition on Sunday.
The weather was as expected: a stonking Nottingham headwind and waves alike. But the girls were not put down. They raced the Time Trial hard as positions were expected to be taken from the TT result.
The girls reacted well to the racing environment and, for most of the crew, a first race without a cox (what bliss!). It will be exciting to see how the season progresses with these determined, talented and hard-working girls at the top of the women's squad.
In Other News:
-          The Men have been plagued with illness the last few weeks and so missed the opportunity to show their might in the quad but will have their chance at the Fours Head in a few weeks. With athletes recovering and many working towards GB Trials, they will be looking for a big result.
-          Everyone's favourite African Peter 'Zim' competed at the African National Championships last week, coming up with a 4th place results in Open Men's Singles. While still recovering from his shoulder injury this is an amazing result, putting him on his path towards his dream: Rio 2016.
The beginners have taken over the Res well and truly. Excitement is building towards Bristol Head, the testing ground for our new recruits!